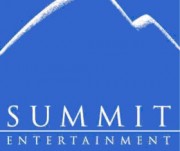 This just in from Summit:
Hot off the world premiere of Twilight Eclipse is a brand new Twilight mobile game.
For you – the most dedicated Twilight fans! – check out the brand new Twilight Saga Memory Quest mobile/iPhone game trailer here:
View the Game Trailer
Play as Bella, Edward, Jacob, or one of your other favorites in this fun new memory match-up game for all mobile devices. Reveal your favorite characters piece by piece in this must-have game for Twilight fans!
Look for The Twilight Saga – Memory Quest in your mobile games portal, or if you have an iPhone or iPod touch, you can download the game TODAY here:
Download Here
For everything you need to know about the Twilight mobile games, visit the NEW mini site at
Twilight Mobile Game
– and be sure to follow on Twitter @GameHouse to stay up to date on all the great new mobile Twilight games coming out!